Buyin' 'em up
Cambashi is a CAD market analysis firm out of England, and this week it held a Webinar intriguingly named "Assessing Investment Opportunities in the CAE market." (The company also provides consulting and training.) I listened in to hear what they had to say.
- - -
One of the first stats blew me away: There are 470 non-EDA companies providing 2D and 3D CAE and physics simulation software. The biggest names are listed below.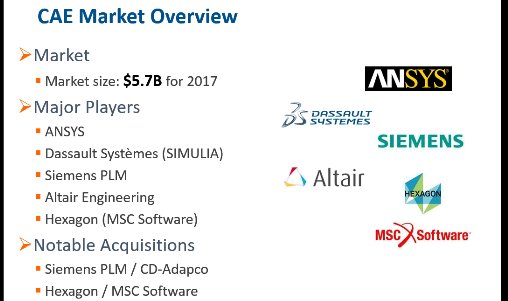 As the Cambashi Webinar was about the opportunities in acquiring a CAE firm, one obvious purchaser that jumped out at me is Bricsys, which could use analysis to compliment its advanced design capabilities. 

Here is a slide on investment scenarios: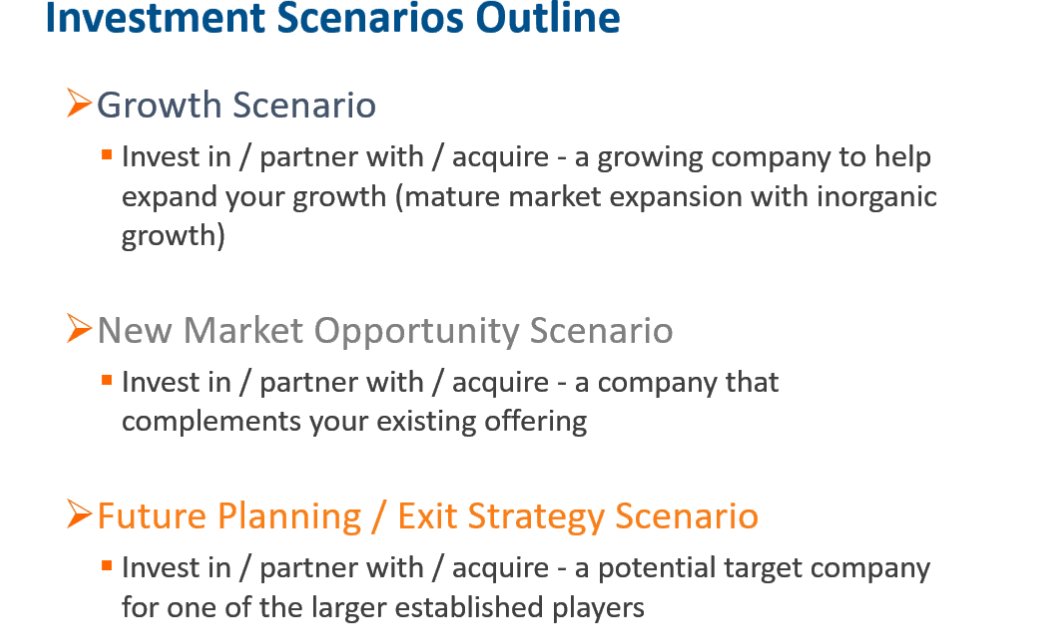 Cambashi maintains a dashboard that tracks many CAE companies, which presumably would help you decide which CAE vendor to acquire, based on criteria like these: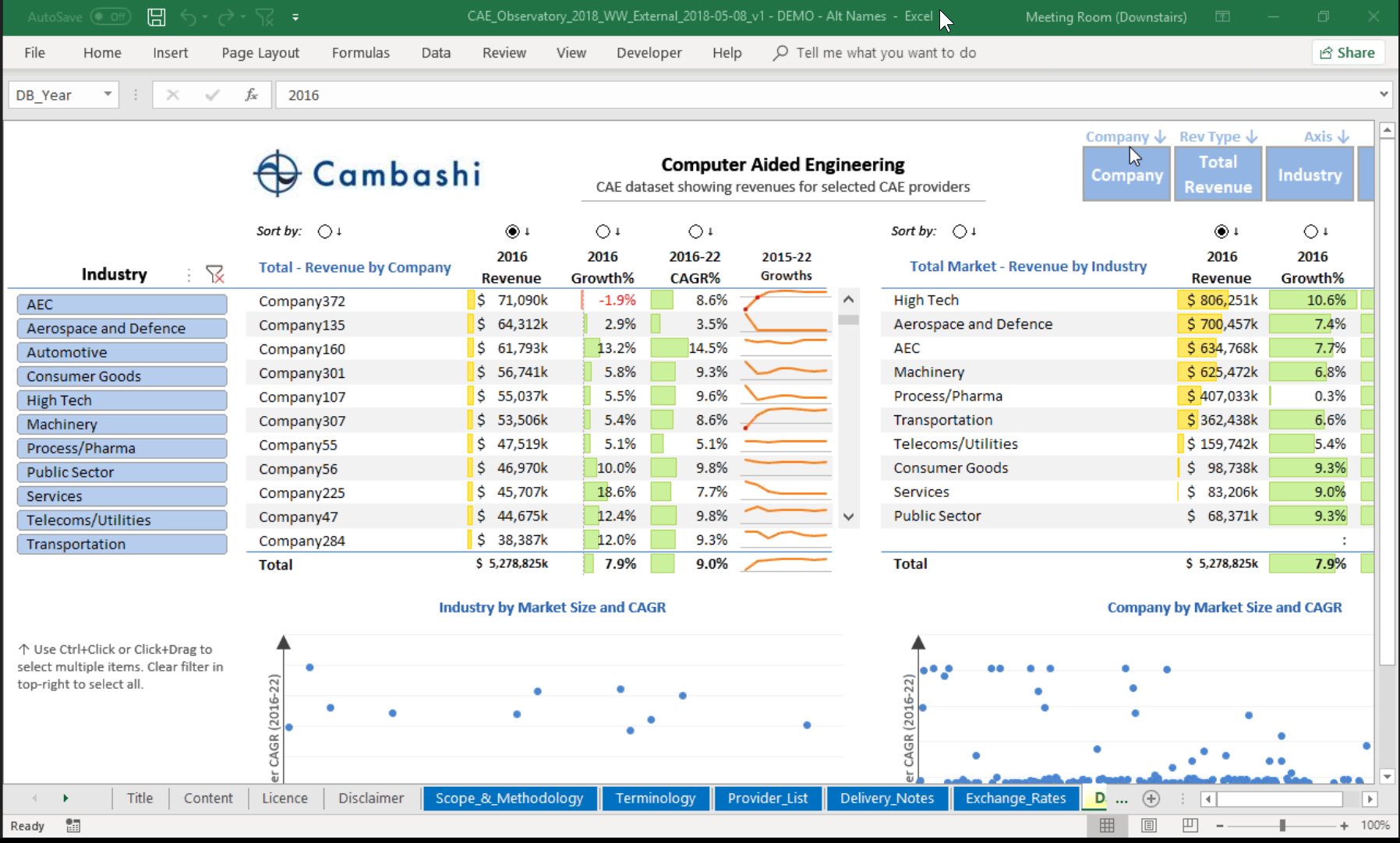 Growth rate of the CAE vendors

Specialty areas, such as which kinds of simulation and analysis they do

Future plans
Well, that, and the cost of acquiring the software company.
http://www.cambashi.com/cae-market-data