Now on the desktop
Frustum is one of a new spate of CAD companies that are deploying the latest mathematics and computing technology to leap ahead of established players and find themselves a niche. In the case of Frustum, their Generate software generates optimal 3D shapes; until now, it has run only in Web browsers.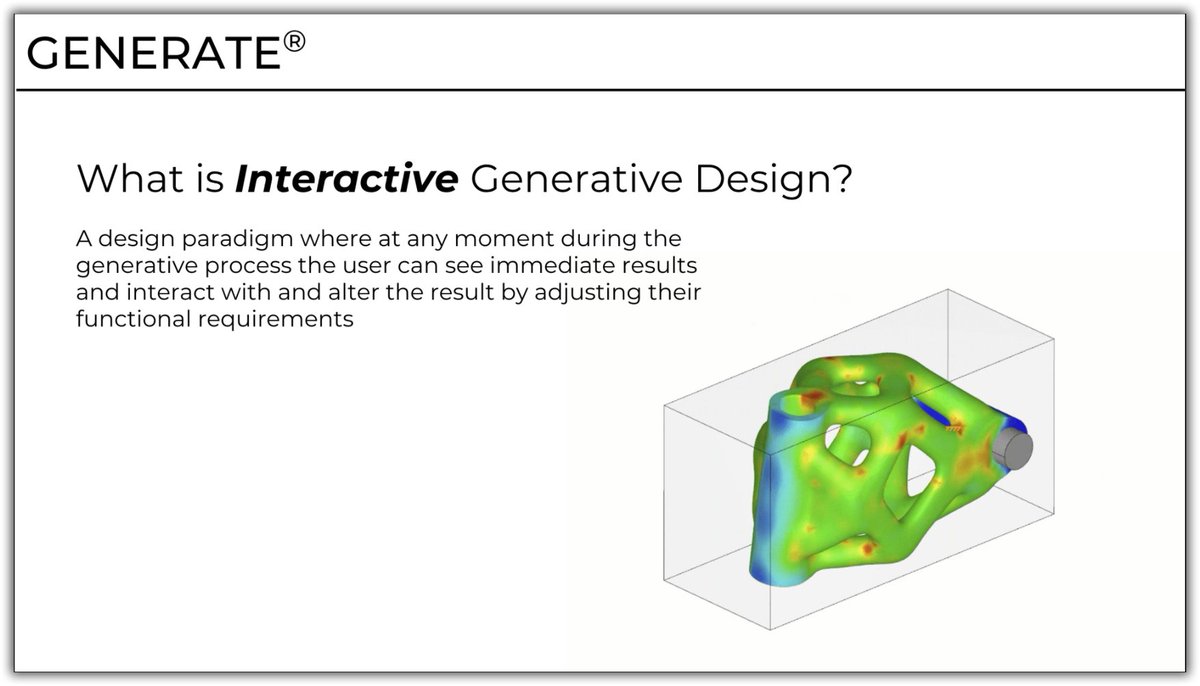 The company this week held a Webinar to introduce the desktop version of Generate (for Windows only). I listened in and grabbed some screenshots.
- - - 
The Generate software determines the best design of a part based on input, such as stresses and connection points. What's new in the desktop Windows version is interactive modeling, and it is more secure than the cloud.
Frustum claims that Generate creates designs that are actually manufacturable, unlike others.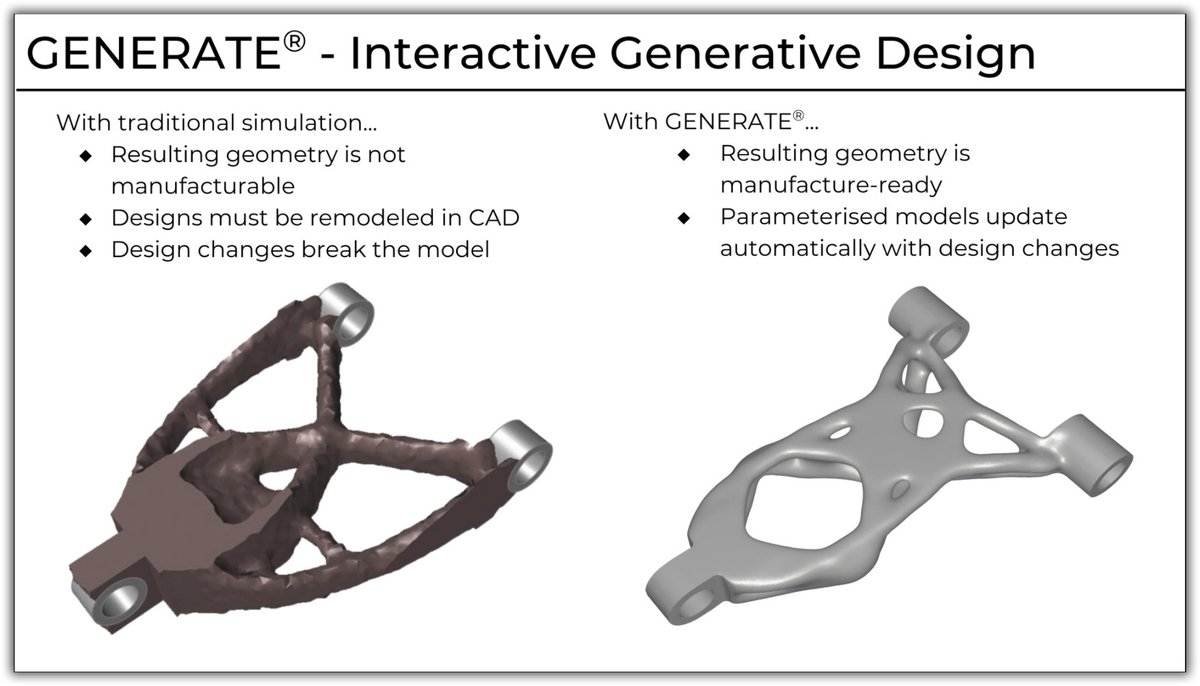 It has options for optimizing the shape for milling, 3D printing, and casting. These affect the shape in different ways. For instance, designed for casting means the shape must be able to be pulled out of a mold, while optimized for 3D printing means it should have a flat bottom.
Here is the user interface of Generate for Windows.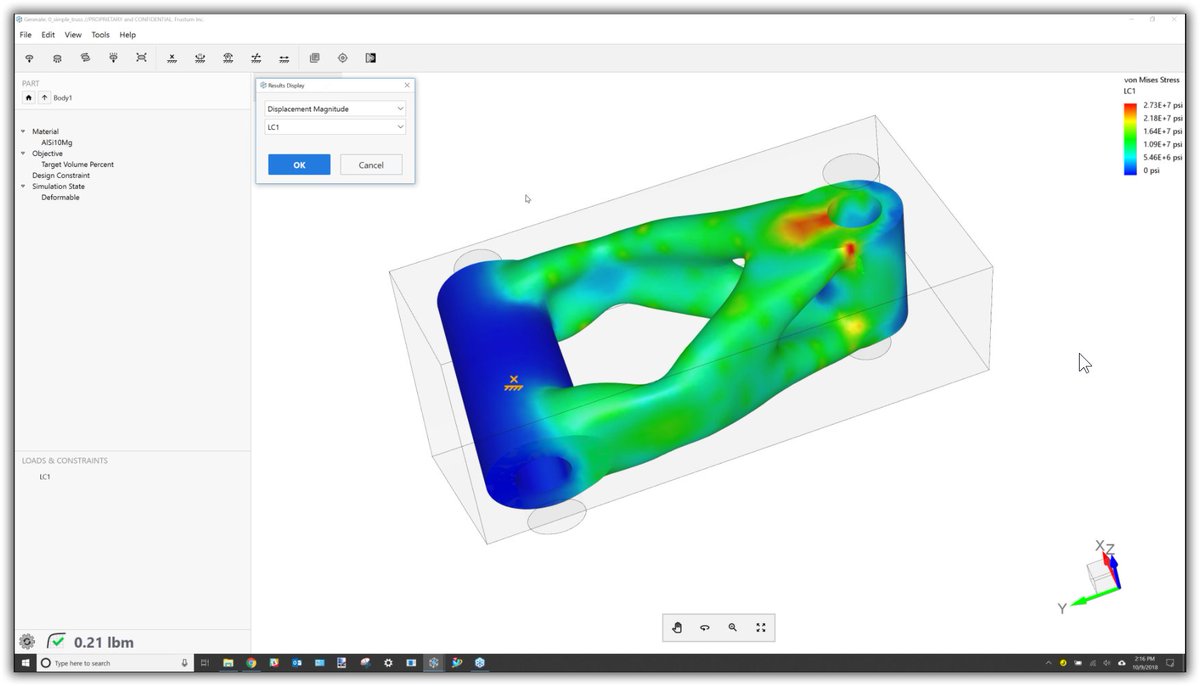 Generate for Windows can run on a laptop, as was done for the Webinar. But it will run faster on a multi-core desktop computer with a GPU. Only nVdidia graphics boards are supported. Real-time FEA (finite element analysis) does not mandate a GPU. GPU is optionally enabled if the machine has an NVIDIA graphics card.
A future release will add lattice design to Generate for Windows.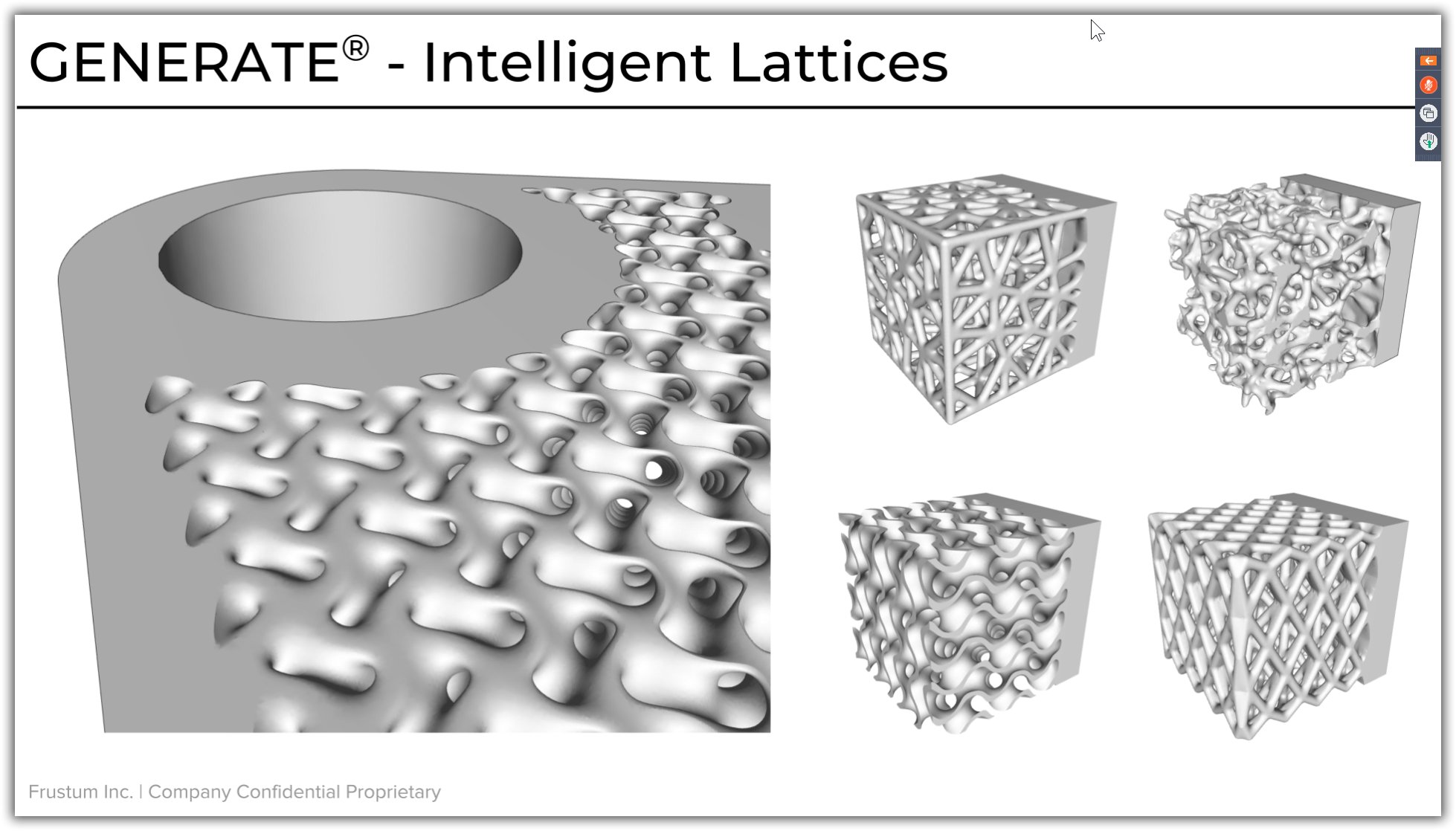 Output from Generate is an STL file. A future version might output a b-rep for input to CAD, but it is not a simple problem to solve.
Demo version cannot be simply downloaded from Frustum's Web site. You have to contact info@frustum.com for a trial version.